We have missed all of you. Hubert and I are social creatures, and it's not in our nature to be isolated. In this time under lockdown we have created some great projects: we expanded our gardens so you can look forward to some dishes with F&F grown produce in it! We now have six hens named Fancy, Dazzle, Prissy, Madam, Sassy & Daisy.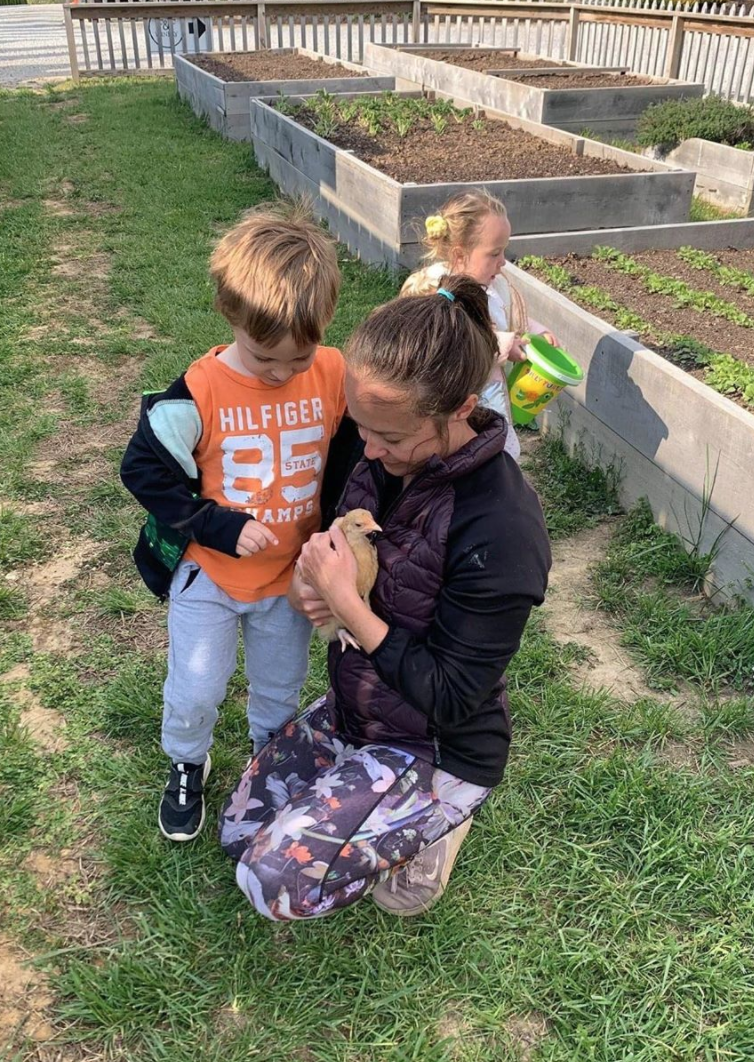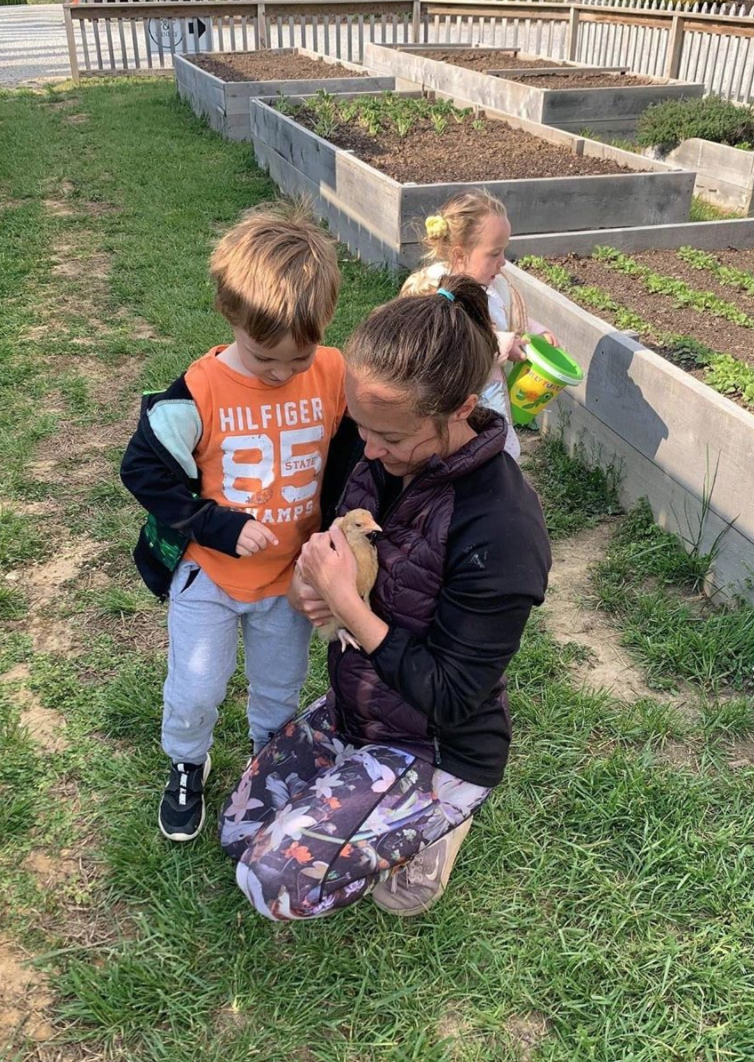 We also have enjoyed the extra time home alone with our children, and reconnecting as a family.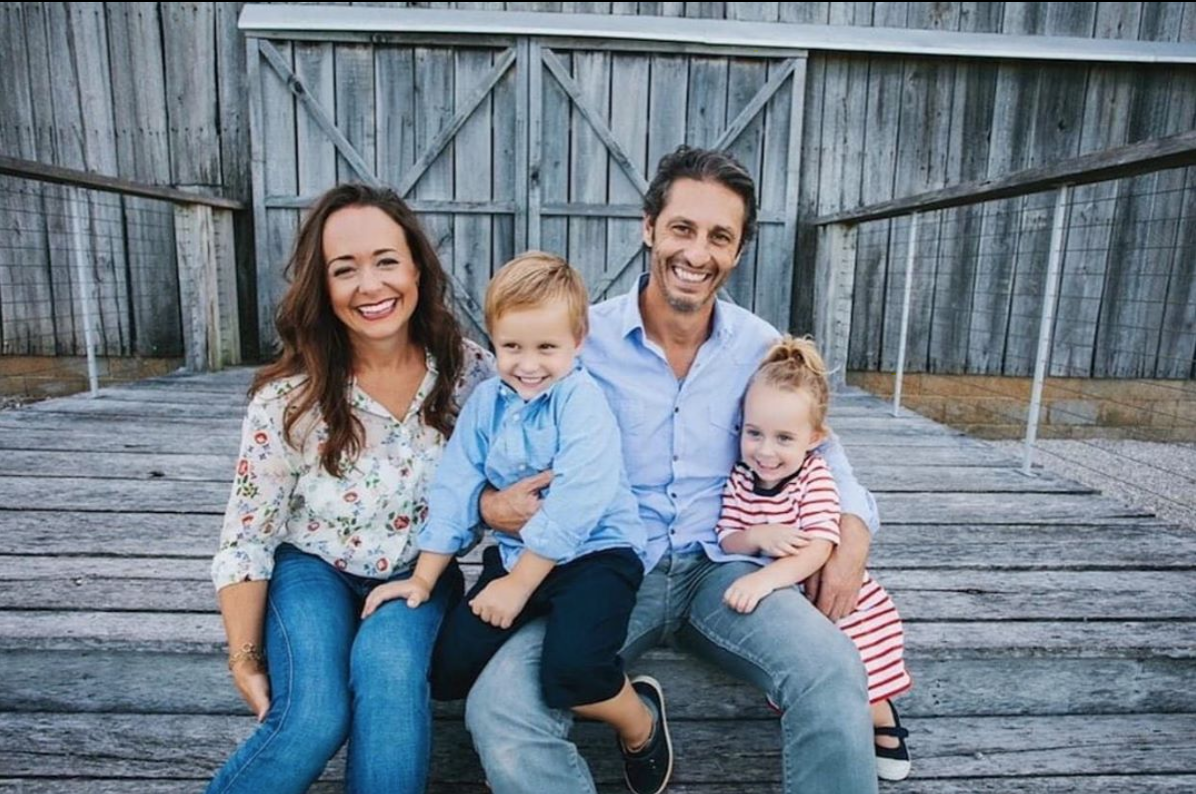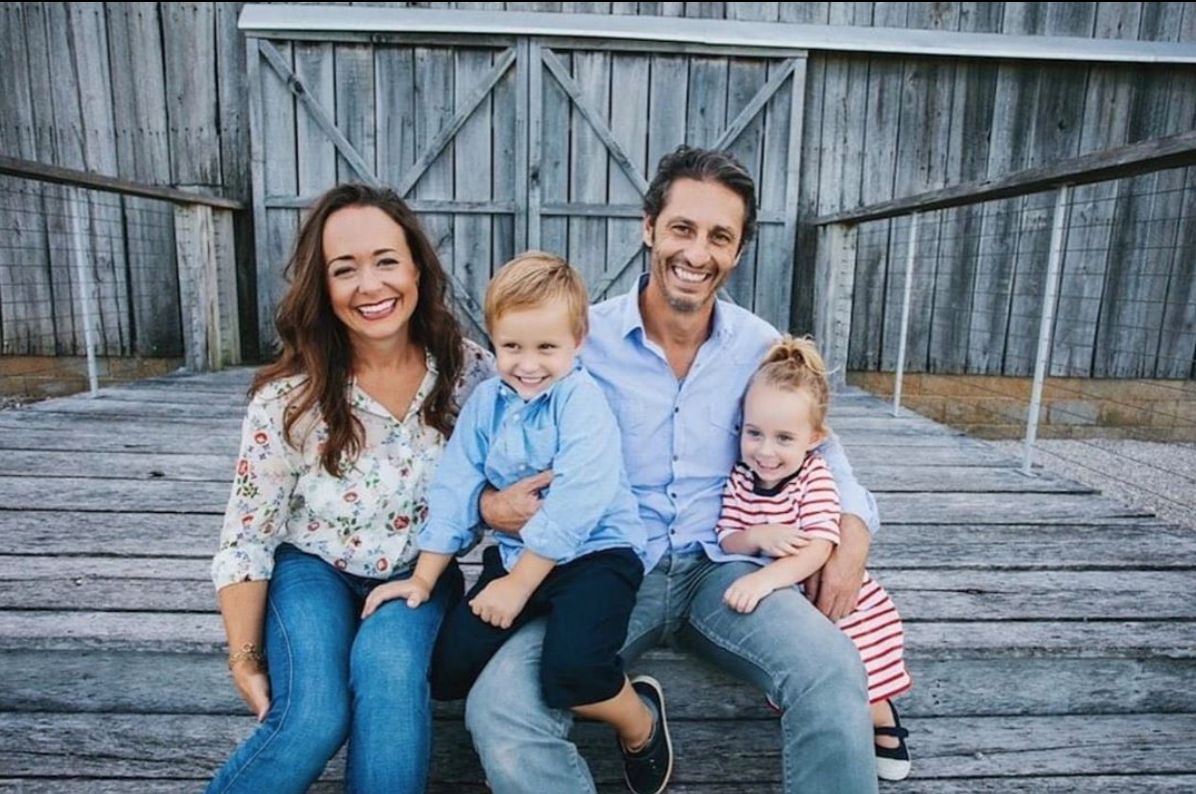 The illness hits pretty close to home for us. Hubert has had two rounds of cancer and strong chemotherapy. He has been recovered for a long time, but he hasn't had a very strong immune system ever since. For that reason, we have been extra strict on our HEALTHY AT WORK procedures. As we phase in our reopening to the public, we are extra vigilant to not just protect our work family, but our customers and our Frenchman!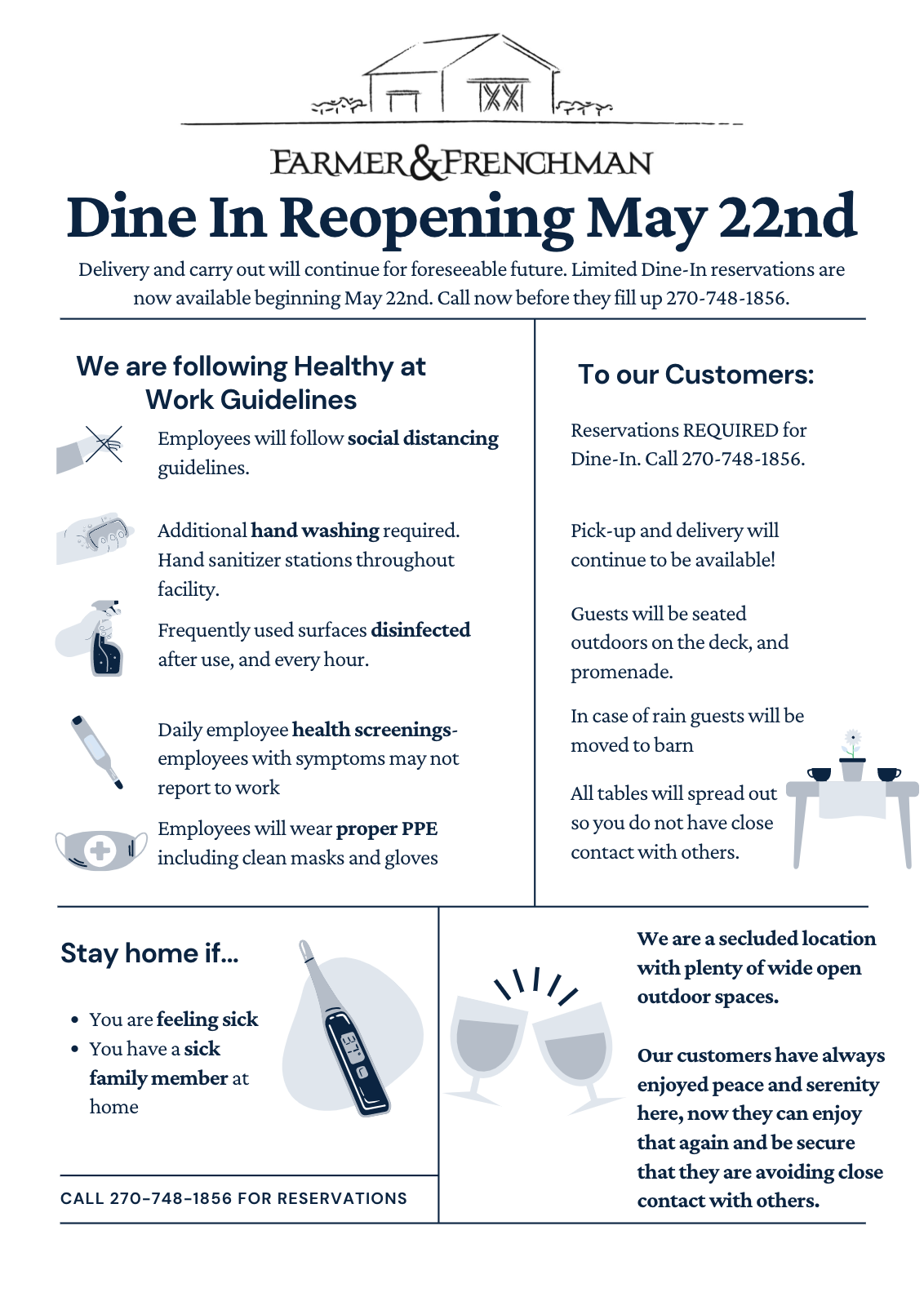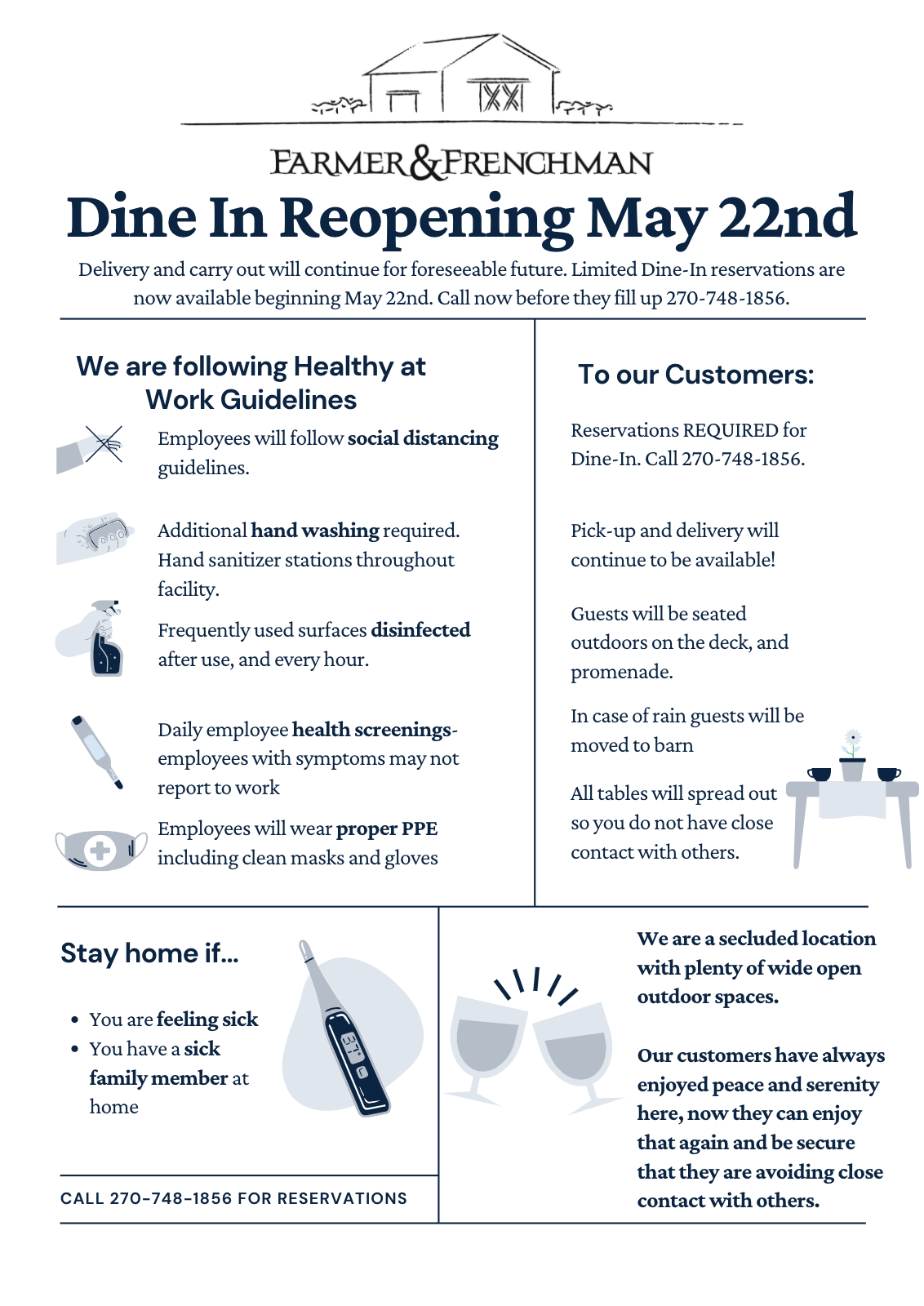 We are fortunate to be in a secluded location with plenty of wide-open outdoor space. Our customers have always enjoyed peace and serenity here, now they can enjoy that again and be secure that they are avoiding close contact with others.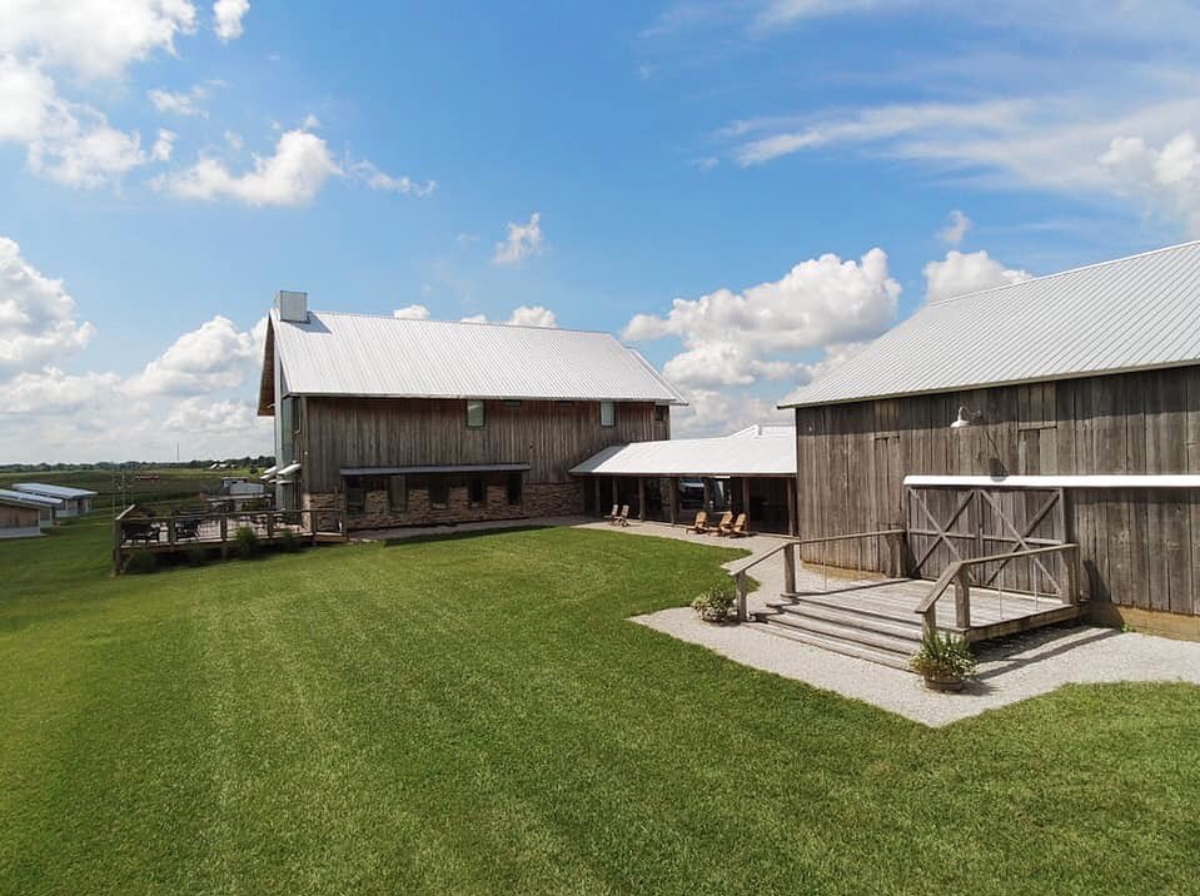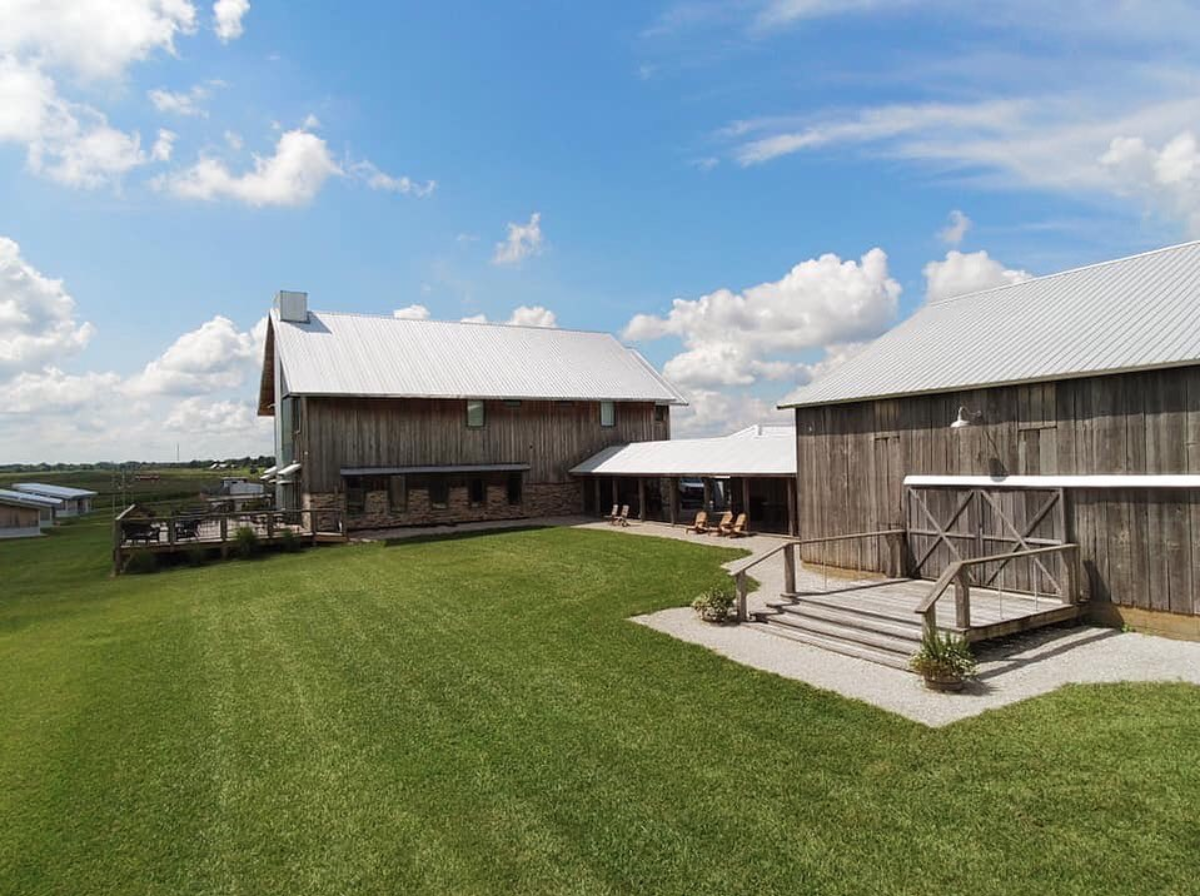 While carry-out and delivery will continue for the foreseeable future we will begin a phased dine-in option as well. You can begin calling to make reservations for dine-in which will be begin Friday May 22nd. To dine-in you must make a reservation and for now we can only provide reservations for a maximum party of 6 guests. Our staff is extremely dedicated in keeping everyone safe and healthy.
Some of the precautions and guidelines we are following include:
·      Daily employee health screening- employees with any symptoms may not report to work and must get tested.
·      Employees will follow social distancing guidelines- no physical contact, and maintain at least 6 feet from others
·      Employees will wear clean masks and clean gloves all times while at work and are required to follow PPE procedure of use
·      Frequently disinfecting surfaces after use and every hour
·      Employees will have additional hand washing requirements
·      Hand sanitizer stations are placed throughout the facility
Guests will primarily be seated outside on the deck and promenade to help keep guests spread out and safe. If you feel sick, please stay home out of respect for our staff and other guests. We will continue to keep you informed of any developments. As the governor sets forth new directives for reopening, we look forward to being able to get back to business as usual:
·      Seating Walk-ins
·      Increased capacity Indoors
·      Accommodating parties larger than 6 guests
·      Wine tastings and bar seating
·      Private parties and weddings
As always thank you for your patience and your support. We will keep you updated as things change.