Have you ever wondered what a Farmer and Frenchman wedding is like?
For four years Farmer and Frenchman has worked hard to provide brides and grooms with the perfect wedding experience. The renovated tobacco barn was first completed in 2016 and since has continuously been updated and improved. The entire event venue, which can hold around 400 people, includes 3 crystal chandeliers, glass doors, heating and air conditioning, colored lighting, and electricity.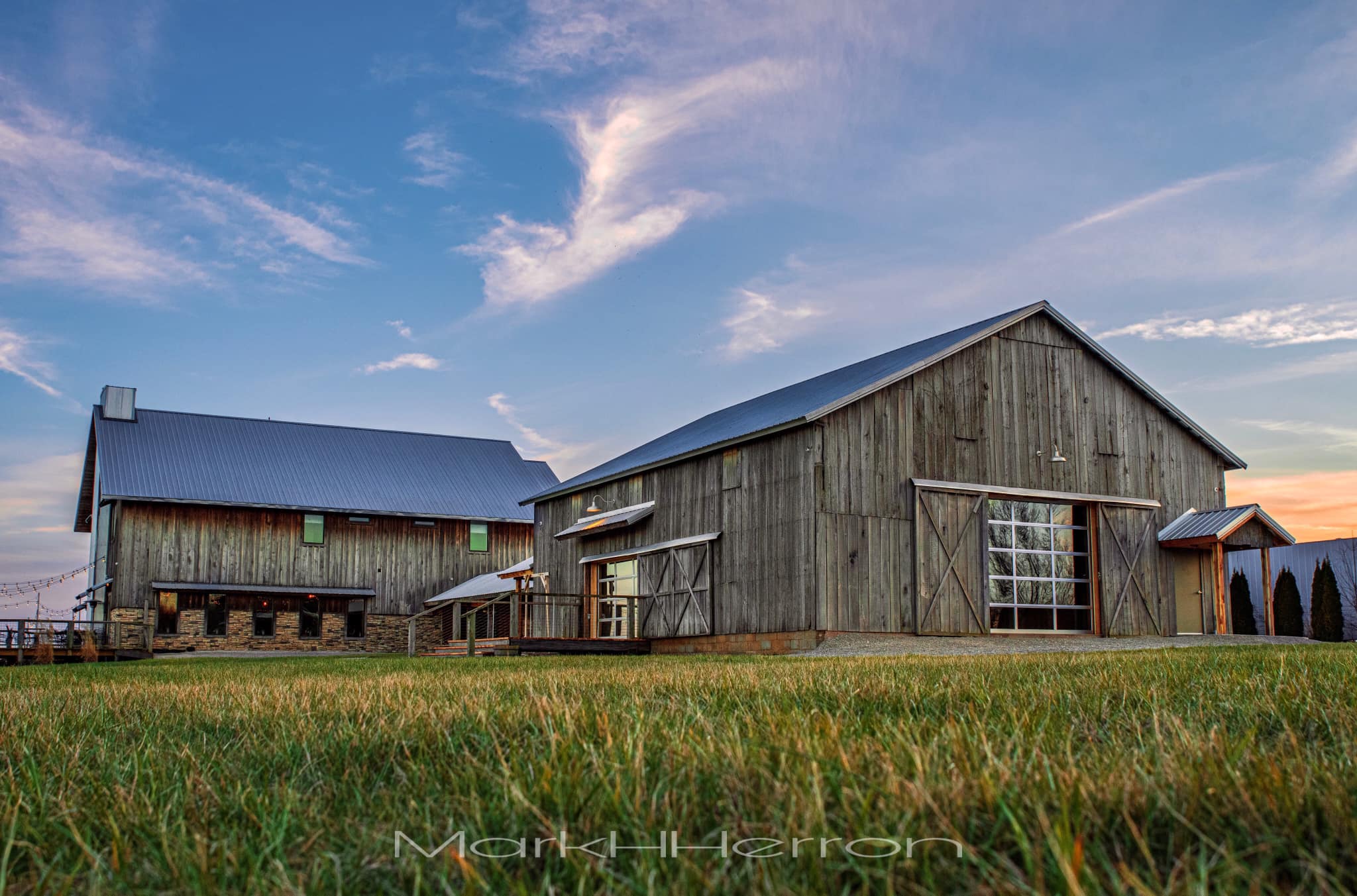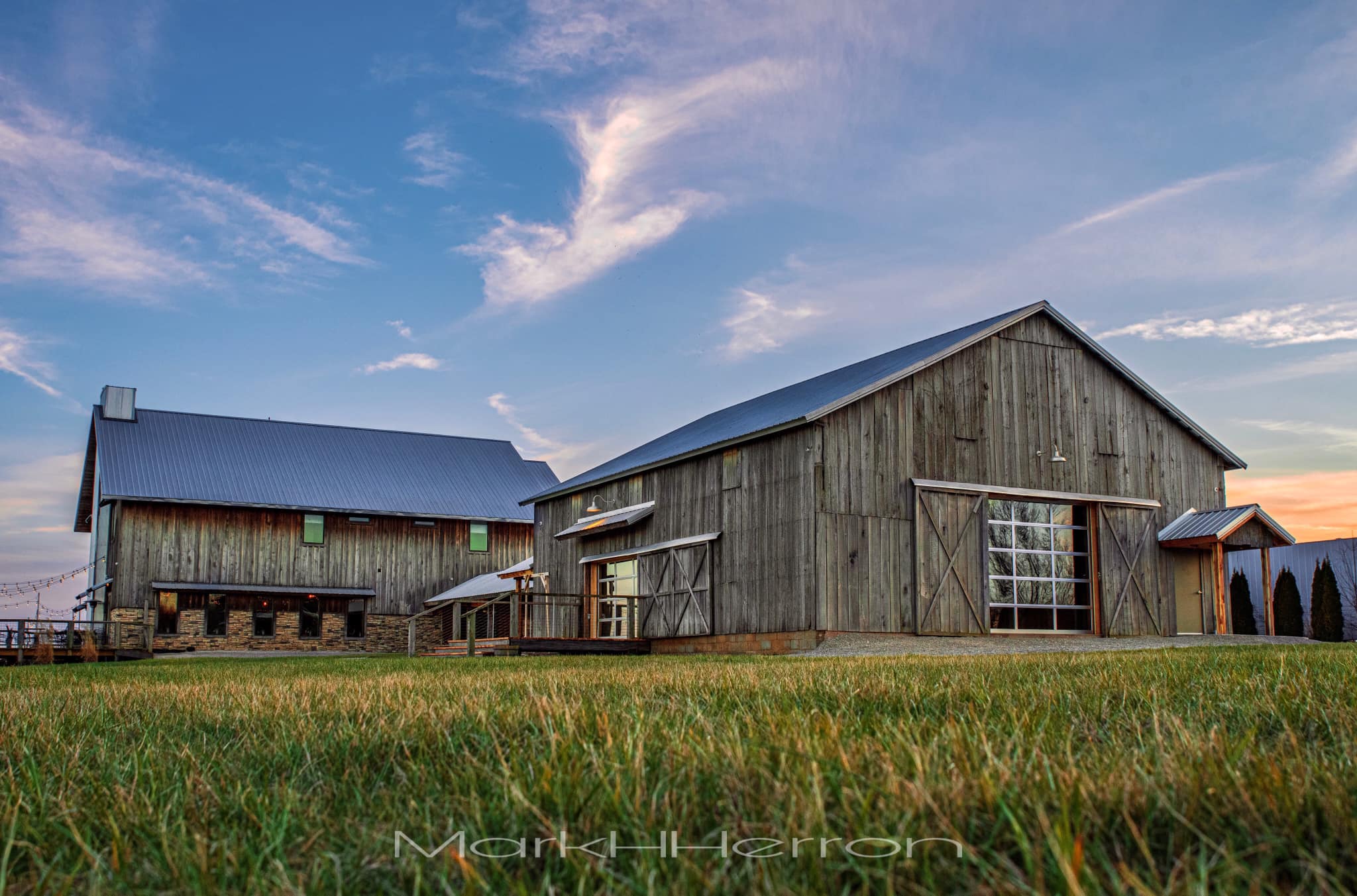 Why Choose F&F?
When you have your wedding at F&F you have more than a wedding venue. We work with you every step of the way! We have catering options available and can provide services such as a cash bar at your wedding with delicious cocktails! We are partnered with Songbird to help assist with all of your DJ needs. Our rustic barn already has a unique romantic ambience and numerous lighting options but it also provides flexible options for decor so that you can make it your own. In addition many brides book one or more of the guest cabins so that the wedding party can get ready on site. The majority of our wedding packages even include a parking attendant and security. Finally, our wide open spaces allow for different seating arrangements and options for you and your guests. Many brides choose to have an outdoor wedding with the reception in the barn. Some have canopies others do not. The space is extremely flexible to accommodate your preferences for your big day.
COVID-19 Concerns
Hopefully by 2021 things will be back to normal and COVID-19 will be a thing of the past. However, we understand there may be some hesitation in booking your wedding with so much uncertainty.  At F&F we work closely with our brides to ensure their special day happens. We are flexible with rescheduling or canceling due to COVID-19 issues or regulations. Every bride and groom become part of the F&F family and we vow to help make sure your dreams come true.
If you are interested in having a wedding at F&F email Katy@farmerandfrenchman.com.