Instead of fighting the crowds during Black Friday, or frantically searching for last minute gifts the week before Christmas, get all of your shopping done early this year. Use our perfect Christmas Gift Guide to reduce the stress of holiday shopping.
Gifts for Parents or In Laws
This can be a challenging category. You know you should get your in laws something but don't know what. Your parents are all deserving, but you don't want to get them something they won't use. One safe gift that really works for anyone is:
These gift certificates are good for wine and food at the winery. You can purchase gift certificates online or by calling 270-748-1856. Gift certificates can be paired with any of our other F&F merchandise or wine.

Gifts for Significant Other
One of the most thoughtful gifts to give your significant other is something that provides quality time. Material items come and go but memories last forever. For your very special someone we suggest a:
Cabin gift certificates can be purchased online and can be redeemed whenever you decide to book a cabin stay with us. Our cabins comfortably sleep 4 people. Amenities include but are not limited to king size bed, walk in shower, queen size pull out couch, mini fridge, microwave, and private patio. Other services that can be added are vineyard tours, self-guided hikes, yoga, and massages. Pair a cabin stay with a new outfit for dinner that night for a super romantic gift your honey will love.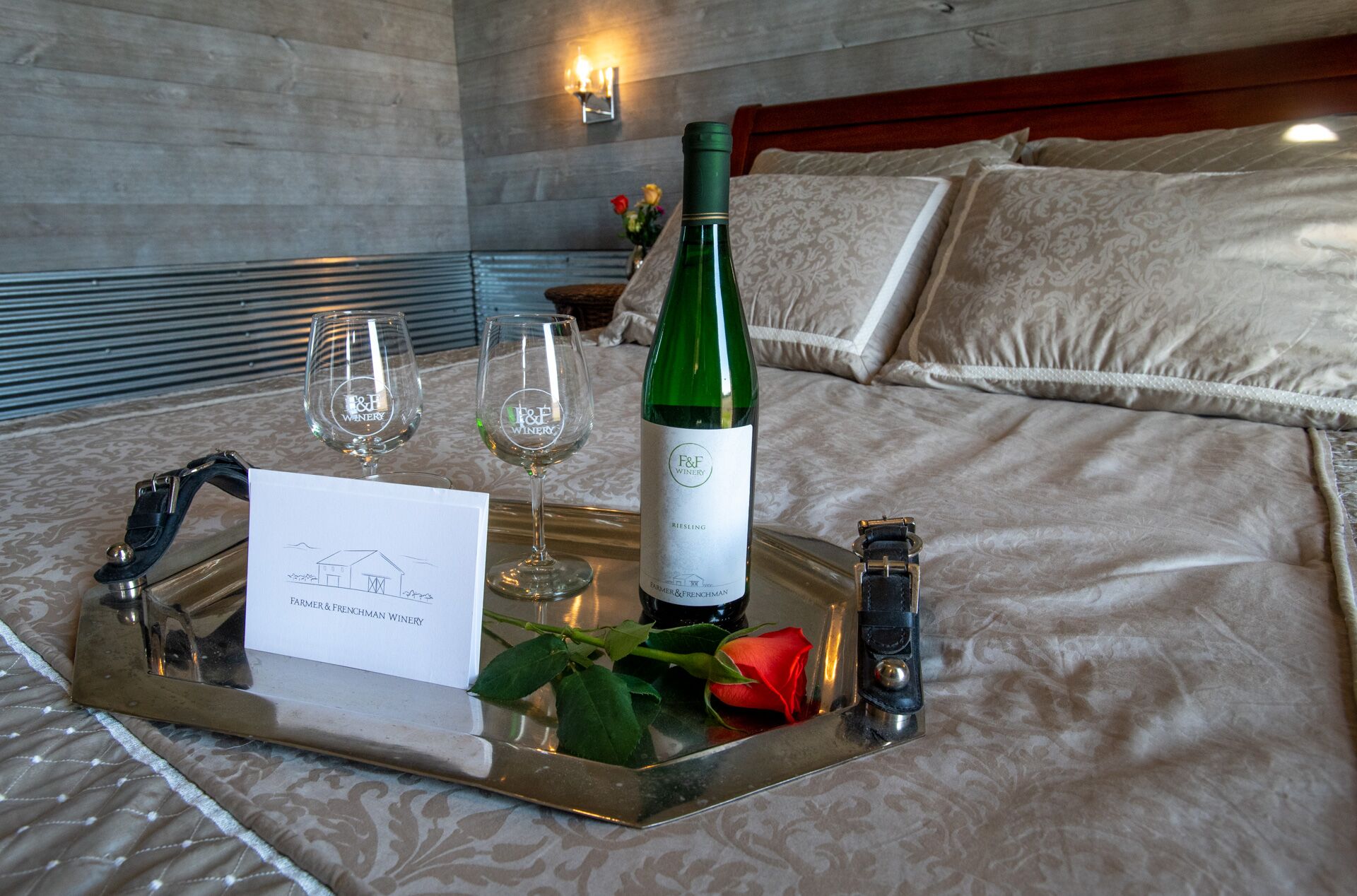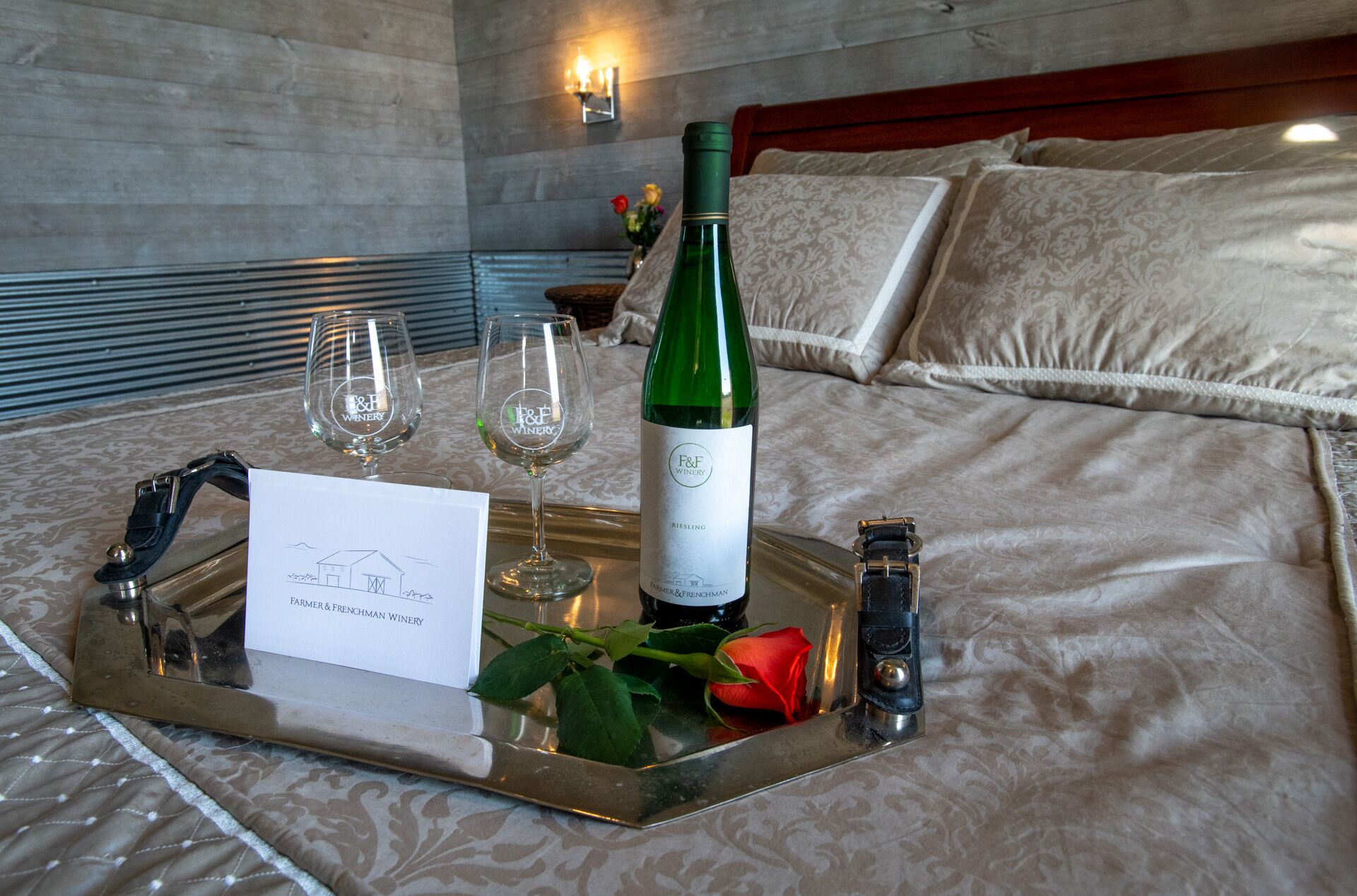 Gifts for Friends
The best gifts are the ones the people can experience together. For your fellow friends we recommend:
Our current F&F wine gift baskets can be purchased in person or over the phone and picked up via curbside. Choose from any of the following exclusive wine basket offers. Wine baskets can also be customized with any add-ons such as soap, shirts, etc. Baskets can also be upgraded to be packaged in our F&F tote bags.
F&F Holiday Wine Baskets
Sweeter than Sugar
Berry Happy Holidays
White Christmas
Red Holly
2 Sweet Wines
2 Wine Glasses
1 Wine Key
$52
2 Berry Wines
2 Wine Glasses
1 Wine Key
$47
2 Dry Whites
2 Wine Glasses
1 Wine Key
$52
2 Dry Reds
2 Wine Glasses
1 Wine Key
$68

Gifts for Others
If you have anyone that is over 21, wine always makes a perfect gift paired with F&F wine glasses or our brand new wine tumblers.
For those special people who love F&F but are under 21 the following make great gifts:
All F&F gifts can be purchased in store. You can also order and pay over the phone and pick it up in our contact free curbside service. We also have an online store and can ship all gifts(excluding wine). If you have any questions about shopping F&F for the holidays please feel free to contact us at katy@farmerandfrenchman.com or 270-748-1856.